We believe that the available technology we have will help us improve what we do by making things more efficient and finally to maximize patient's treatment outcome. We apply the proven technology from research and development of techniques and instruments in our practice, providing the highest quality care to our patients, long lasting and ability to control the cost of treatment to our patients.
The technology in Prosthodontics and our practice include the use of digital radiographs, digital imaging, paperless electronic charts and electronic communications exclusively to other colleagues and patients related to their treatment.
Our state of the art operatories
Digital Panorex imaging machine for instant image and much less radiation exposure.
The way we fabricate our prostheses and restorations for our patients, CAD-CAM technology in prosthesis and restoration fabrication using milling technology.
Our in-house Dry Laboratory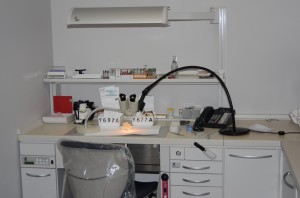 Model cast die trimming with microscope to provide accurate margins for restoration.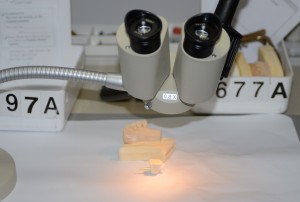 Our in-house Wet Laboratory
Digital diagnostic radiograph imaging
Pretreatment diagnostic wax up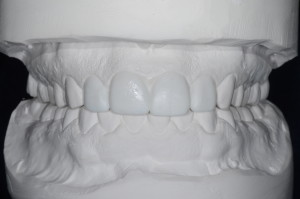 CAD CAM pre planning on framework fabrication of implant prostheses